Thanks for visiting us at the Chicago Backyard Show. The Bean Bag sets you saw at the show are for sale for $90.00. This includes 2 boxes and 6 bags, a case for your bags, and a copy of the rules as provided by the Midwest Bean Bag Association. The Kids sets are also availabe for $45.00. Please send us an e-mail if you are interested in these sets. We are located in Chicago's south suburbs if you are willing to pick them up to save on delivery.



A Sample of our Boxes & Bags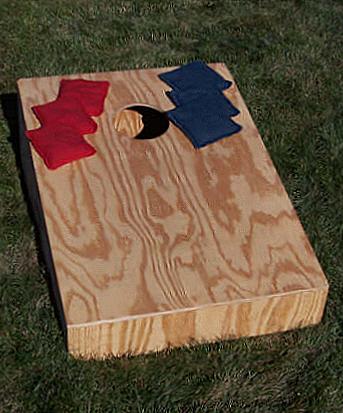 Our Boxes conform to the MWBBA dimentions. The top surface is 24"x34 3/4". The front is 5" high and the back is 12" high.

This is a sample of our Kids Set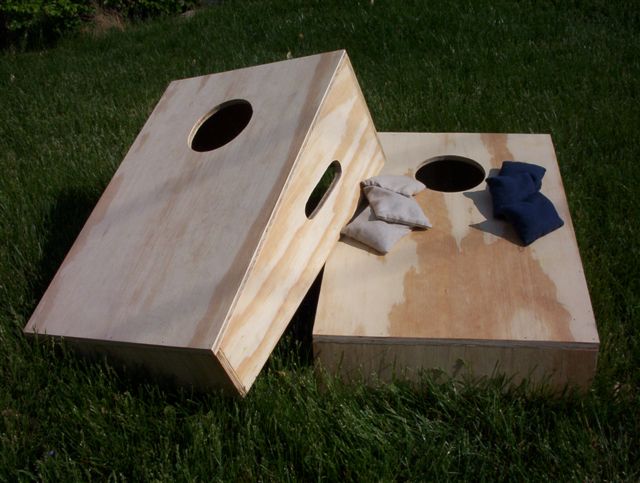 The boxes measure 16"X23"